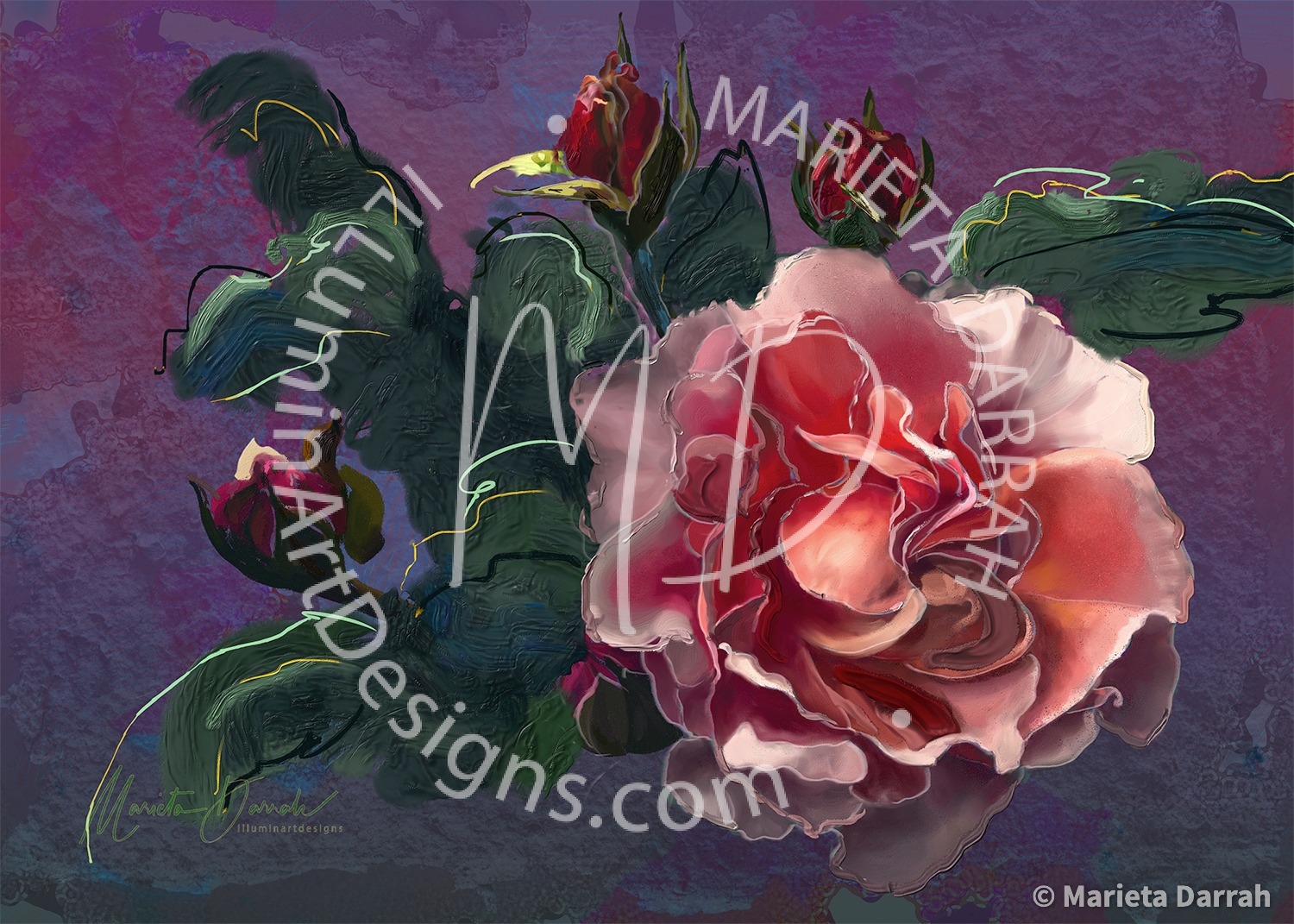 If You Adore a Flower
If you adore a flower
it will share its heart with you in an instant.
Its beauty is so pure and innocent,
Its perfection–breathtaking.
Loose yourself in that moment, and time will stop.
What is it in a flower
That makes your sentiments so tender?
Is it its softness, or the way it expresses the light?
Is it something from a long time ago
Or could it be the promise of tomorrow?
It's All of it, but mostly
and above all it is YOU!
Because You are It.
Pink & White Rose Painting, Pink And White Rose Painting, Pink Rose Painting, Red And White Rose Painting, Red Rose Painting, Rose Painting, Rose Paintings For Sale, Rose Paintings On Canvas