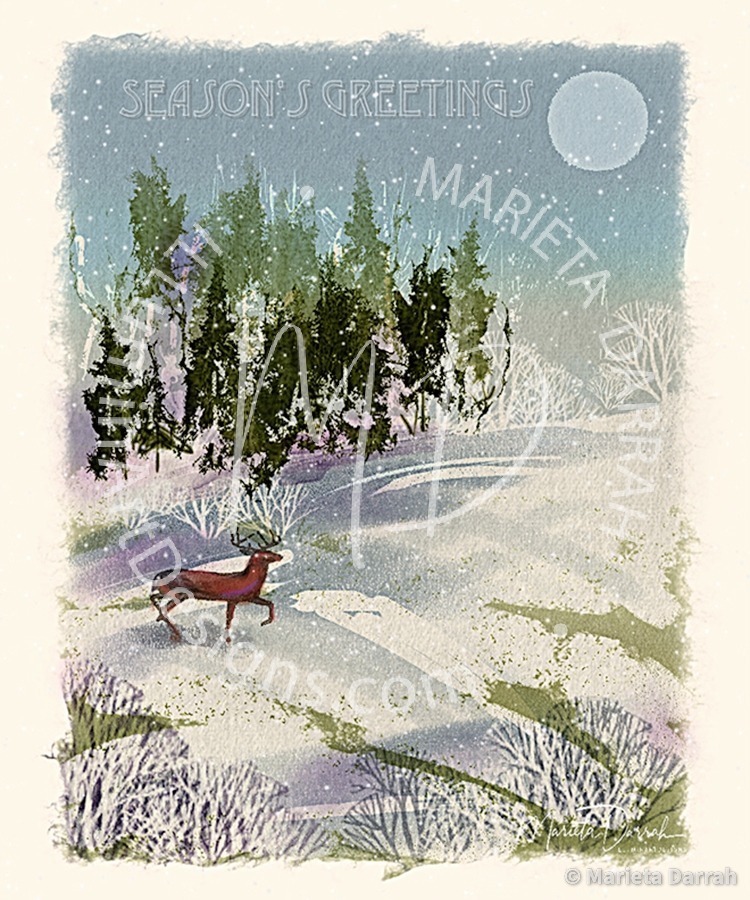 2016 Christmas Poem
by Marieta Darrah
Christmas Greetings
May the Christmas blessings find
all critters— big and small
Safe and happy, with full bellies, thriving,
Even more—
May we never know sorrow,
Sad and stormy days.
May the sunrays of tomorrow
Never go away.
And may Christmas bless all people,
Every heart anew,
And remind us love is real and it's always true!
Peace and love, long life, best wishes, happiness to you.
And may I just say, my friend, remember, I love you!
Have a happy Christmas now, smile and enjoy
Dinner, cookies, tea, hot chocolate, treats, new clothes and toys..
Bless a stranger, hug a neighbor on this day, my friend.
May our joy and friendships grow, may they never end.
Christmas Oil Paintings, Christmas Paintings, Modern Christmas Paintings, Paintings Of Winter Scenes, Snow Scenes Paintings, Winter Landscape Art, Winter Landscape Painting For Sale, Winter Paintings, Winter Scene Paintings, Winter Scenes Paintings