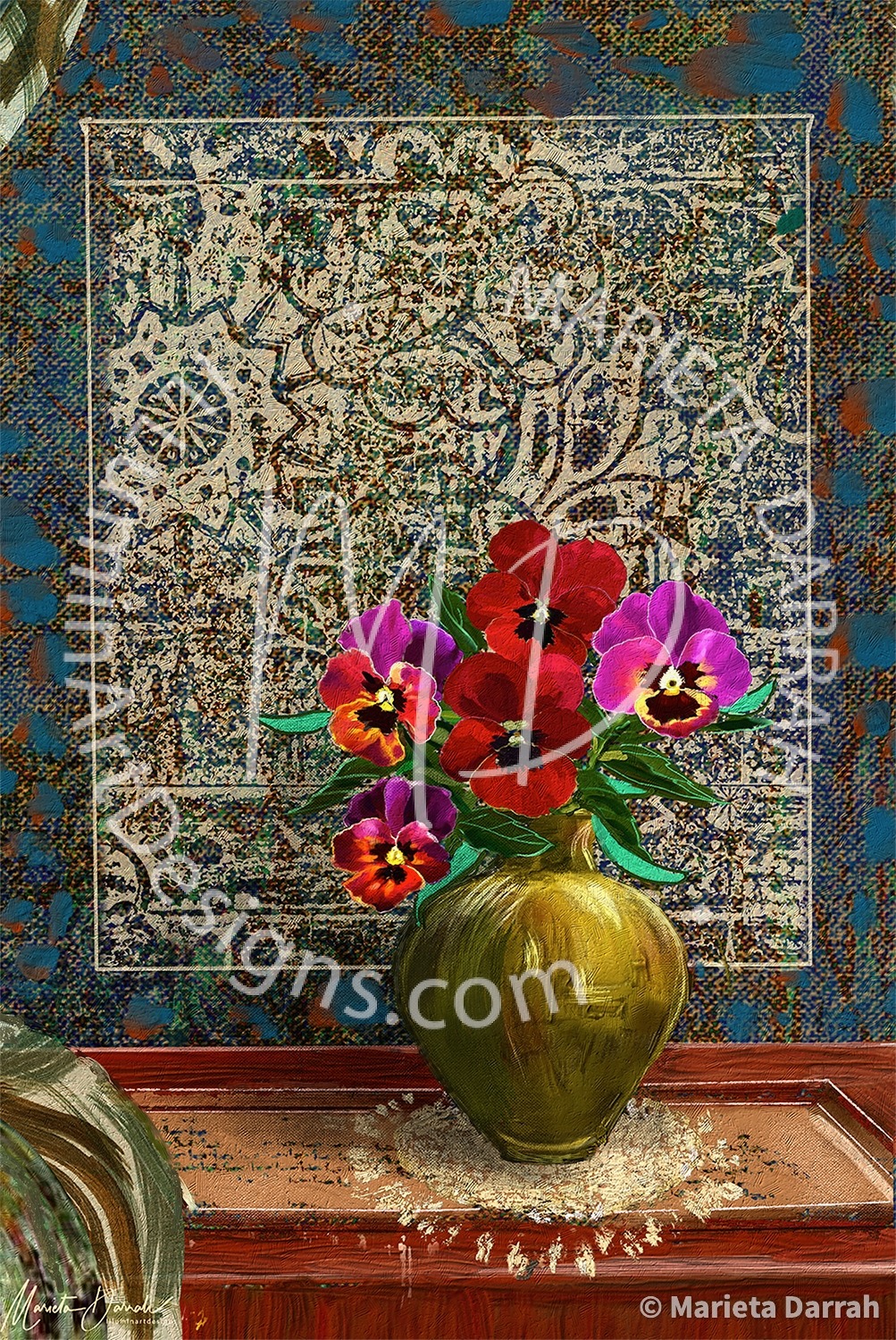 By Marieta Darrah
Oh, the inquisitive pansies–
they want to know everything:
how long the will the spring last
and if it will be cloudy tomorrow.
Will the wind bring them some good news?–
They can discuss this all day
and somehow miss the quiet whispers
of the passing by breeze.
And if you ask them what kind of pot they're planted in
They'll say, What is she talking about!
They can only see straight ahead
and even somewhat upward.
They can't see what is down below.
that's how they are.
Fancy Pansies Painting, Fancy Pansies With Vase Painting, Painting Of Fancy Pansies, Painting Of Fancy Pansies With Vase, Painting Of Purple Fancy Pansies, Painting Of Purple Fancy Pansies For Sale, Painting Of Purple Fancy Pansies With Vase