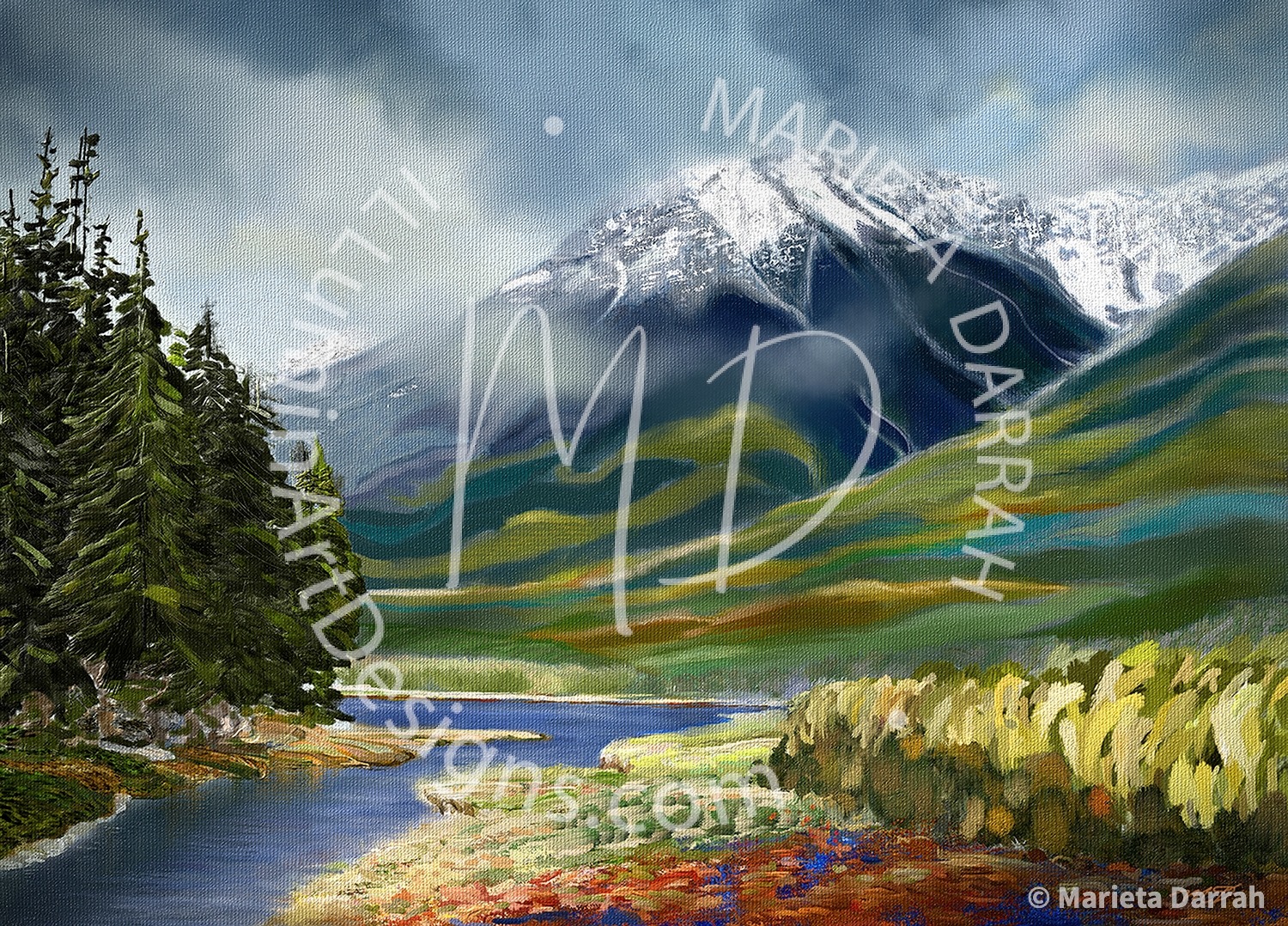 Come with me to this place
And we'll talk about the stars.
Even better– we won't say a word—
Let's just gaze at the drifting clouds
And feel the breath of impermanence.
This old world! This old world!
Tell me this place 's just a dream,
or a memory from another time..
I'm about to wake up..Almost, almost..
Free from light and shadow.
High Mountain Painting, Mountain High Painting, Mountain Snow Painting, Mountain Snow Peak Painting, Snow Capped Mountain Painting, Snow Covered Mountain Painting, Snow Mountain, Spring Mountain Painting, Summer Mountain Landscape Painting, Summer Mountain Painting